Heidi says she is a sewing talent fairy. Last week she asked to sew like ten times. I said no because our sewing stuff was crammed into a little pouch and you have to dump it all out to get anything and then she doesn't want to clean it up by herself because it's not easy to get back in the pouch so she leaves it and then Austin carries the needles and buttons all over to destroy the next toddler to enter our house.
So I put all the sewing stuff in this box. It's amazing. She can play with it whenever she wants, and when she's done, it's just one lid snap away from being baby-proofed. All I have to do is tie a knot and thread a needle here and there, which I make her practice for ten seconds before I jump in.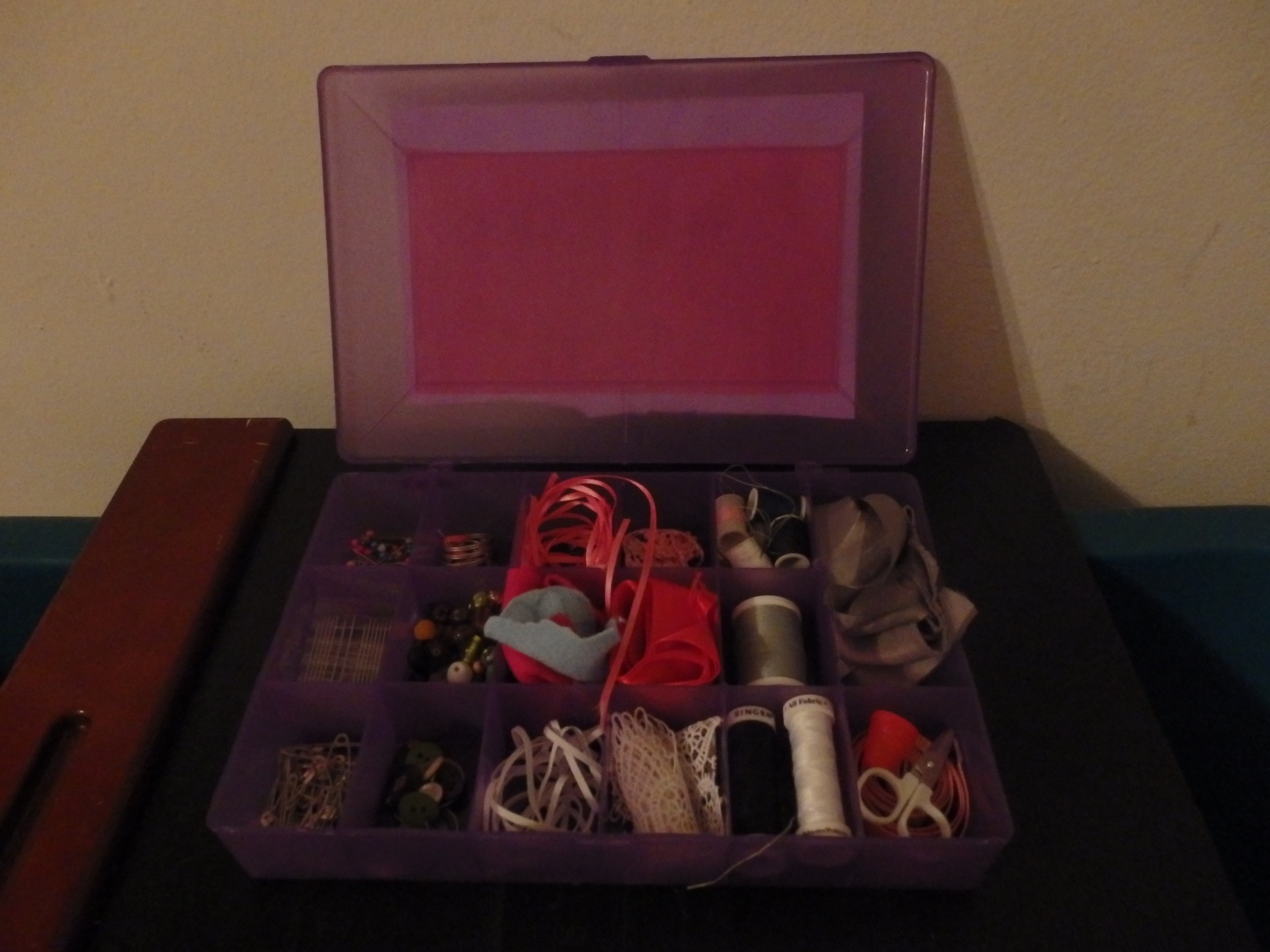 She was grateful for it. See if you can decipher her thank you note.