It's all about the fairies
The reading-talent fairy. Yes, she's reading a fairy book.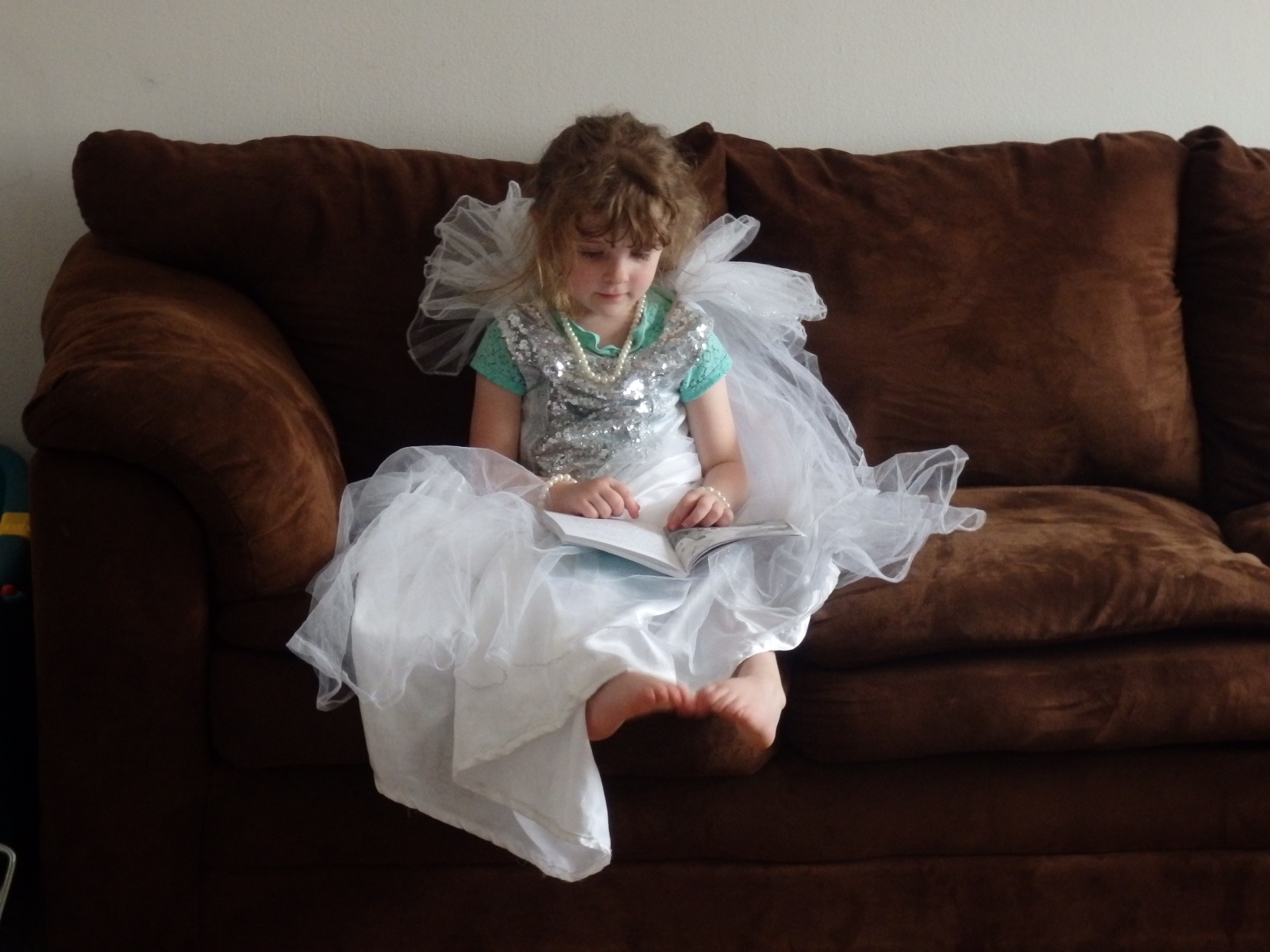 Heidi is pretending to paint. That's a cup full of blue duplos to rinse her dry brush in, and a homemade paper palette.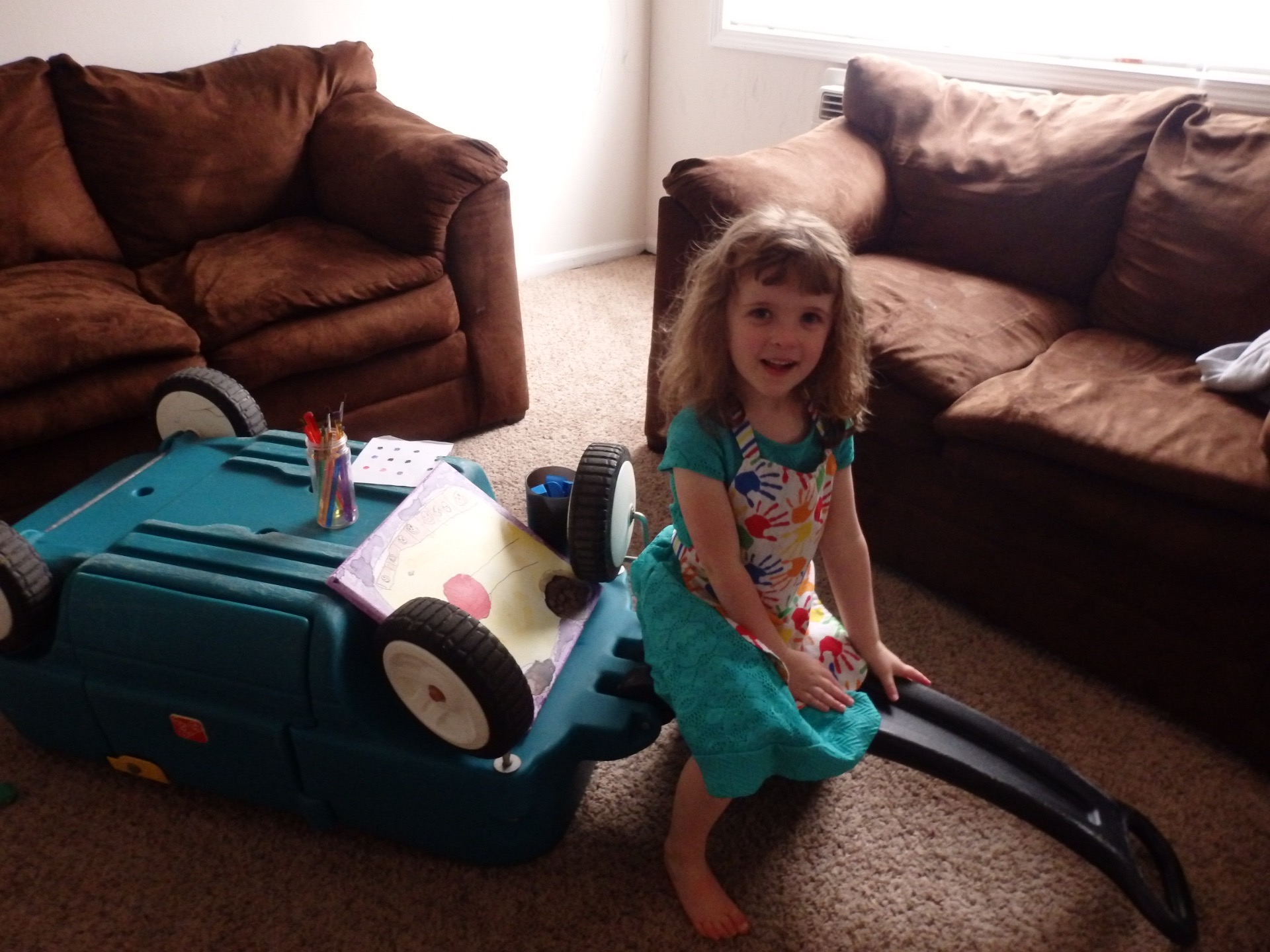 Heidi has some magic clip Disney princesses. Except that princesses are out and fairies are in, so she was asking for fairy dresses. To her credit, she asked that I make them longer than in the picture. This used to be Cinderella, a green infant onesie and some yarn and several hours of my life.